Super Air Nautique G23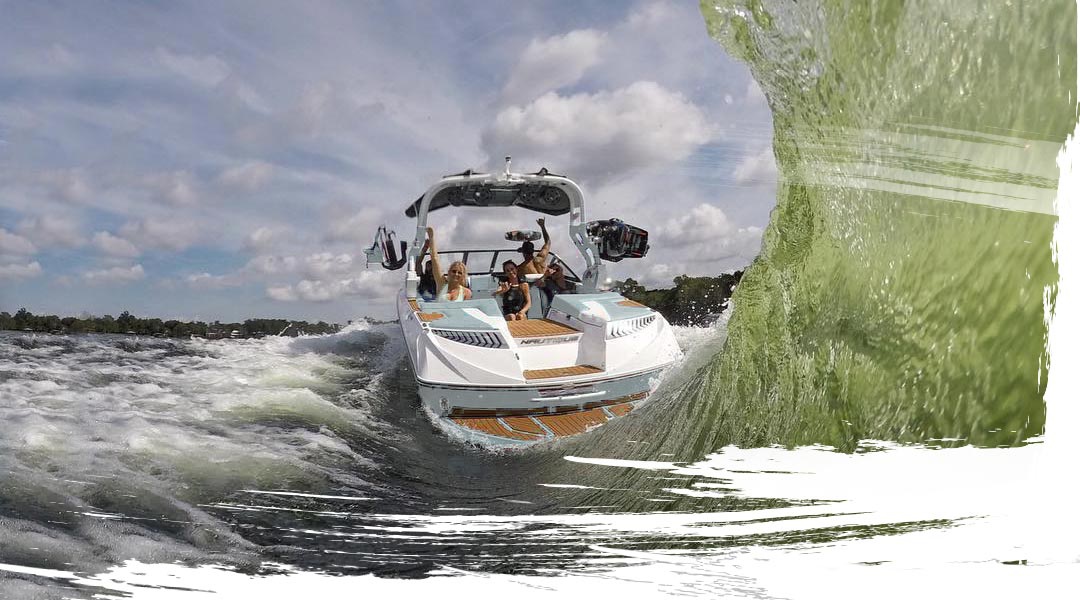 The Super Air Nautique G23 is one of the best motor boat for Wakesurf and Wakeboarding in Dubai! It comes standard with the industry-leading 6.2L, H6 Direct-Injection engine from PCM and GM Marine Engine Technology. This proven power plant is efficient and quick to get your Super Air Nautique up on plane. For even more power, supercharge your G23 with the XR7 or XS7 engine options that are the gold standard in the inboard watersports boat market. These extremely powerful and reliable engines are the culmination of PCM's dedication to creating the most innovative engines available. Our 2.0:1 transmission comes standard on all G-series models, delivering smooth operation matched with the perfect combination of horsepower and torque.
Super Air Nautique G23 Specifications
Super Air Nautique G23 is one of the best tow boat with great performance for Wakeboarding and wakesurfing. A huge number of beginners and professionals use Super Air Nautique G23 every day for learning and honing their skills.
Length Overall: 23' / 7.01 m
Length w/ Platform: 25' 3" / 7.70 m
Lifting Ring Spacing: 21' 6.25" / 6.56 m
Beam: 102" / 2.59 m
Draft: 25" / 0.64 m
Dry Weight: 5,900 lbs / 2,676 kg
Max Capacity: 6 People
Horsepower Range: 450HP
Max Factory Ballast Capacity: 2,850 lbs / 1,293 kg
: