Centurion Ri265 Skittles
Centurion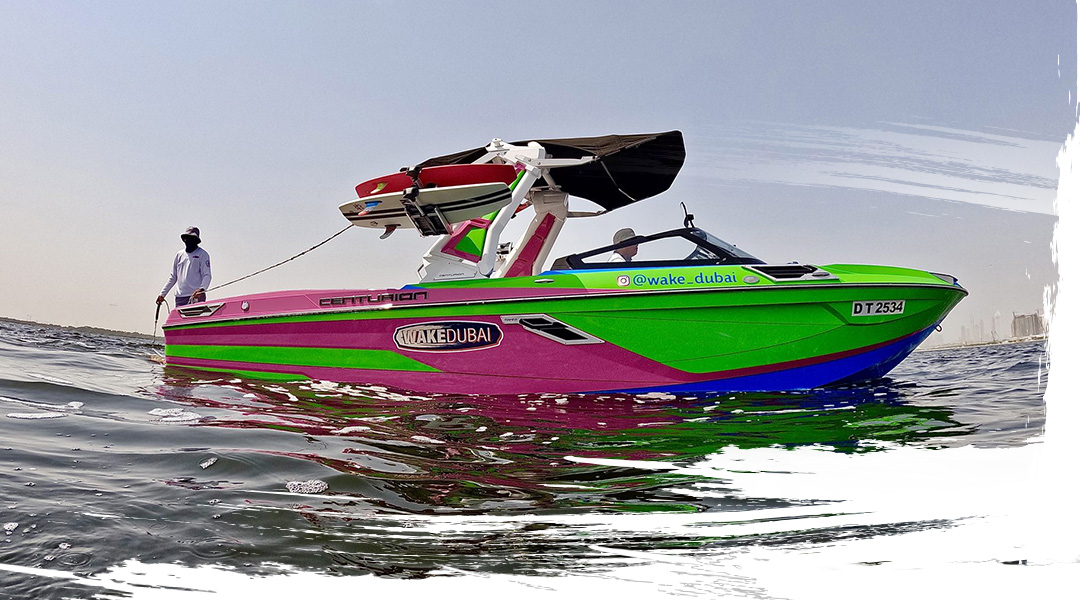 The Ri265 Barbie is not just big for the sake of being big, it has also been refined with an impressive fit and finish and innovative new technology such as the first real time fuel consumption feature built into the new software on the Revo Side by Side dash system. Furthermore, the world's best waves, wakes and ride have stepped up to another level with the evolved running surface of the Opti-V Hull. Centurion engineers have also added a number of lake life-improving refinements to the Ri265 Barbie like Lay-flat Sun Pad Lounge Seats. With room to accommodate 18 people comfortably the Ri265 Barbie has all that you could want in a new wake boat, and all of that for a boat that manages to hold a reasonable price point.
Centurion Ri265 Skittles Specifications
Centurion Ri265 Skittles is one of the best tow boat with great performance for Wakeboarding and wakesurfing. A huge number of beginners and professionals use Centurion Ri265 Skittles every day for learning and honing their skills.
Length Overall: 26.6' / 8.10 m
Beam: 102" / 2.60 m
Draft: 36" / 0.91 m
Dry Weight: 6,400 lbs / 2,900 kg
Fuel Capacity: 92 gal / 348 L
Max Capacity: 6 People
Torque: 500 ft/lb